When I woke up in the morning and saw that it was pouring rain, I had hoped that it would slow down throughout the day. If anything, it only rained harder. The trip to the Lake Street garden wasn't going to be postponed and we would have to get the plants rain or shine. Unfortunately, there was no shine. Despite the weather, we had to make the best of it and get the job done.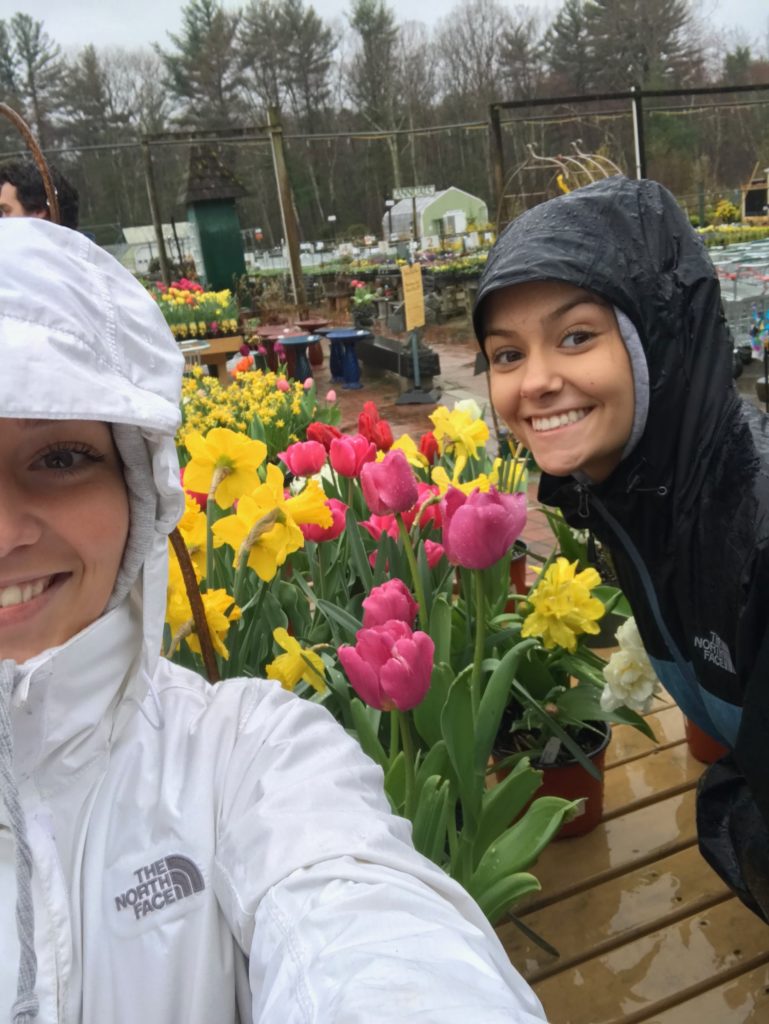 My classmates and I met at the Merrimack College campus police station and piled into the vans. When we arrived at the garden, we were each assigned a task. My group had to find the blueberries to plant in our garden at Merrimack. We found a great abundance of plants and placed them into our cart. We even found a plant that none of us ever heard of before, pink popcorn. After completing the task, we explored what the garden had to offer.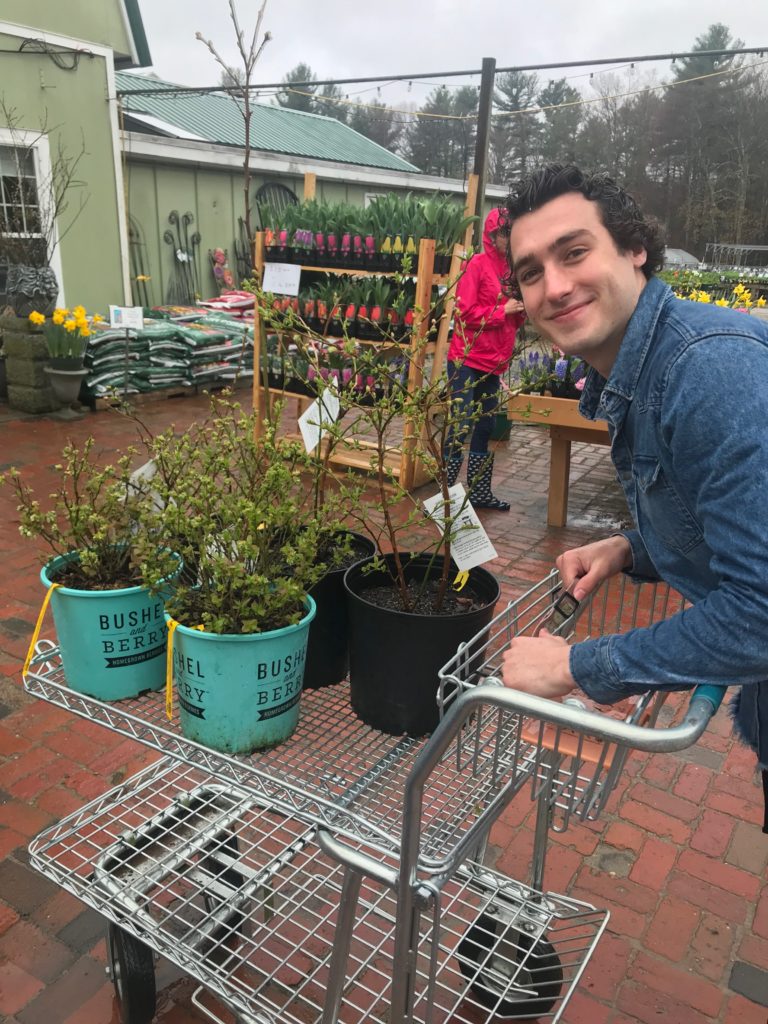 The garden had many different plants to offer, from food to flowers. To keep dry, we explored the greenhouse. All of the different assortment of colorful flowers made the room vibrant and alive with instant happiness when you walked in. On a gray, gloomy day being surrounded by all of the bright flowers made it much better. The experience of finding plants for our own garden was great. I can't wait to start our own garden at Merrimack College.