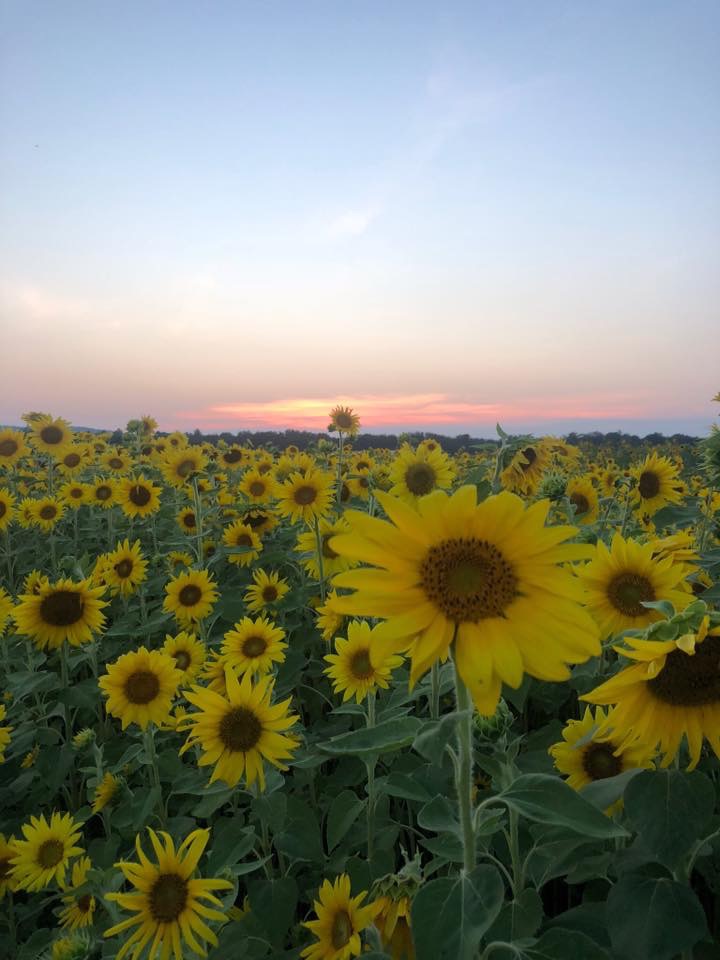 Being born and raised in Deerfield, MA, a prominent farm town in Western Massachusetts, there was never a day where I wouldn't see a green John Deere tractor driving past my house on Main Street or anywhere in the surrounding towns. However, even though I was surrounded by agriculture, farmers, livestock, and everything else, I never got involved in that lifestyle. This past summer, my Mother and I drove past one of the sunflower fields on our way to a creamery to get ice cream one night. We stopped because the sunset looked perfect sitting on top of the sunflowers. One of the beautiful things about Western Mass, sunsets over farm fields.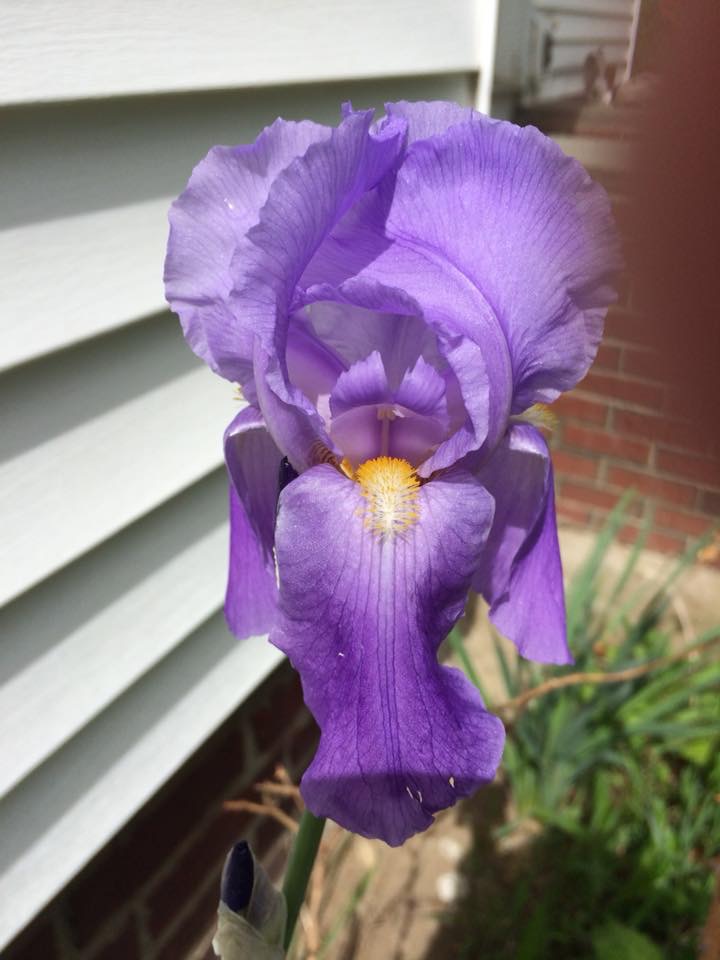 Another place with beautiful flowers are in my Mother's small garden that sits next to the front stairs that leads up into our sunroom/mudroom. I'm not entirely sure what kinds of flowers she plants, because they are never consistent each year. She tries to switch them up, except for her roses. She often takes pictures of her flowers, and posts them to Facebook when they are fully bloomed (and sometimes includes one of her fingers over her iPhone camera lens). Even though it's clearly not a rose, her caption on Facebook said that it smelled like grapes.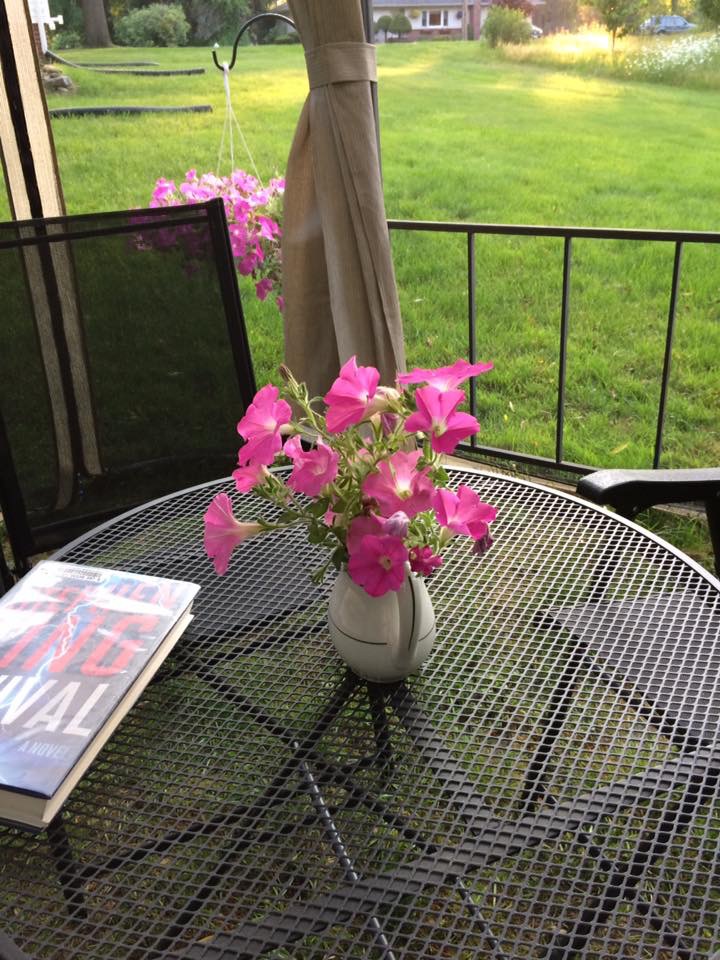 In the summer she likes to decorate our small gazebo with other flowers as well, in pots all over our patio, and hanging up on hooks that myself, my Dad and my Mother tend to all the time. We water them very frequently, especially when there are dry spells throughout the middle of the summer. Here's a picture from a few summers ago that my Mother took while reading a book, as she usually does most summer nights.