Overview: Beets (Beta vulgaris) are a hardy vegetable that can survive the cold temperatures of New England. These colorful plants are a great addition to your garden and are perfect for a beginner gardener!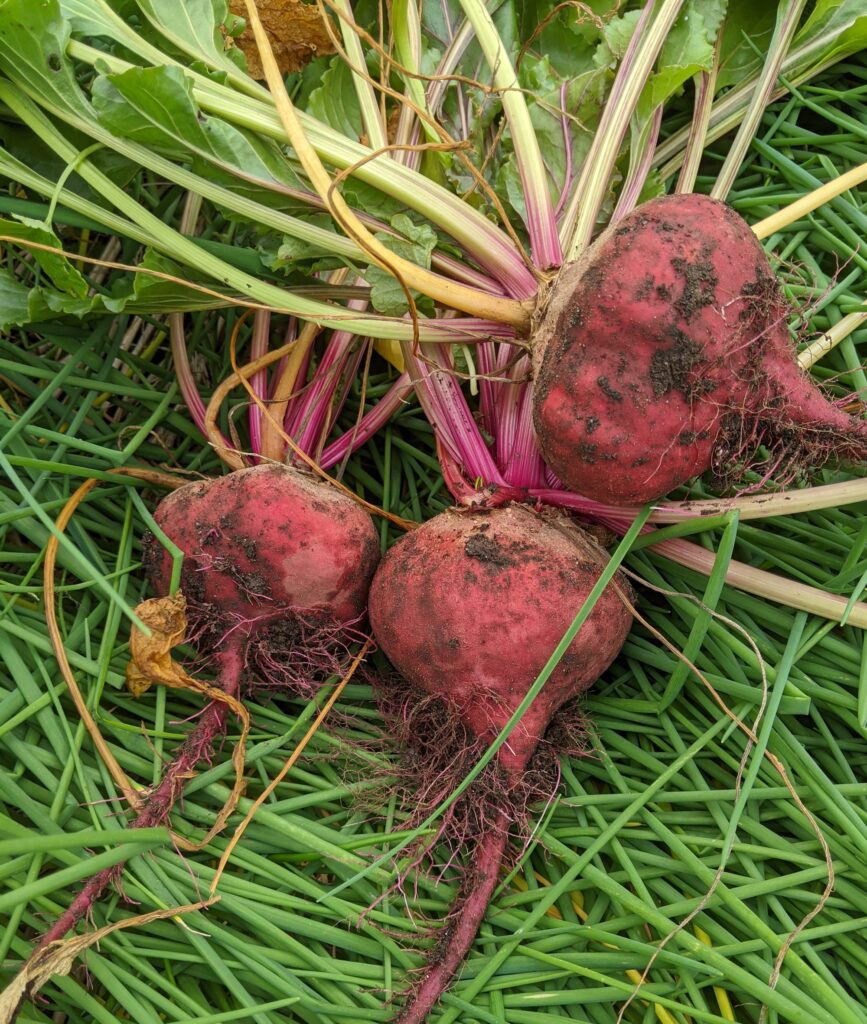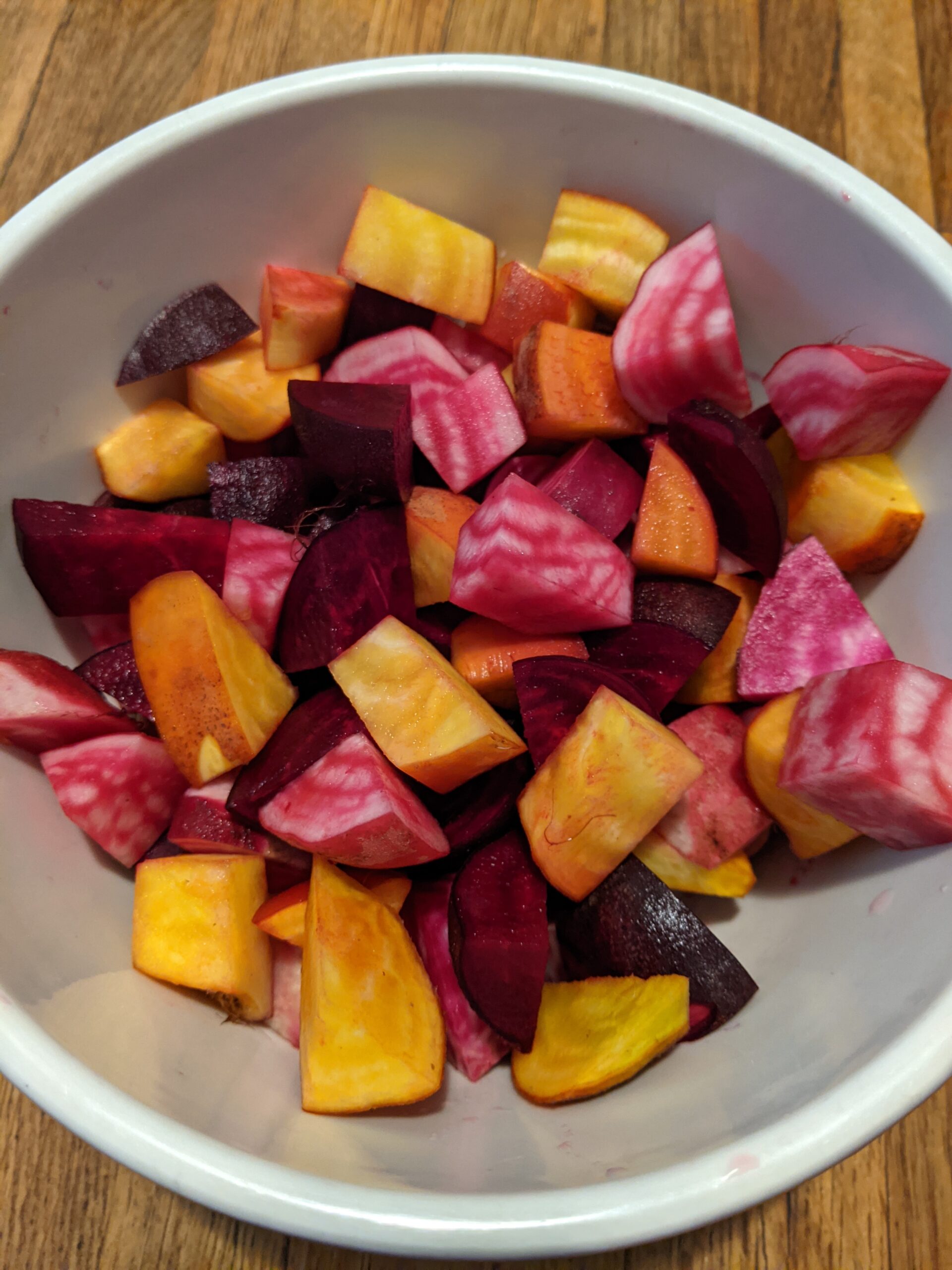 Seed Starting: Plant seeds in soil that is free of rocks, as their roots cannot develop properly with them in the way. Seeds should be planted very early spring, about 4 weeks before the last frost. A second crop can be sown in early August. Sow seeds 1/2 inch deep and 1-2 inches apart from each other directly into the bed in which you wish to grow them. Beet seeds (little balls) are actually a clump of 2-4 seeds. Soaking them before planting can speed germination and soften that hard seed coat. Make sure they are watered sufficiently for proper germination as well!
To level up, consider multi-sowing beets, which means starting multiple seeds in trays or six-packs before transplanting into the garden (Source: Tiny Garden Habit). As the beets mature in a group, they push the other beets out. You simply harvest the biggest one of the bunch and let the others continue to grow.
Growing Advice: Beets prefer full sun – at least 6 hours a day! Once your seeds germinate and start to grow, you should thin your plants to around 5-6 inches apart so that their roots will have space to spread. No need to pull up the plants to do this – you can just cut off the greens at the tops to not disturb the other beets. They should get 1 inch of water per square foot weekly.
Harvesting Advice: Beets push up and show their size above ground. When a beet reaches the desired size (maybe 1-3 inches in diameter), gently pull it from the ground. Note that beets can lose their sweetness and become "woody" if they get too big.
Sauteed Beet Greens Recipe
While beets are tasty, their leaves are equally so! Here is a zero-waste recipe for sautéed beet tops. (Originally found here). You will need:
1 bunch beet greens
1 teaspoon extra-virgin olive oil
1 garlic clove, finely chopped
2 tablespoons golden raisins
Lemon wedge
1 tablespoon chopped walnuts or pistachios
Sea salt and freshly ground black pepper
Separate the stems from the beet greens. Finely chop the stems and coarsely chop the leaves.
Heat the oil in a large skillet over medium heat. Add the garlic and the beet stems and cook, stirring, for 1 minute. Add the beet greens, a few pinches of salt and freshly ground black pepper, and sauté, tossing, until just wilted.
Turn off the heat, add the raisins, a big squeeze of lemon, and toss. Transfer to a platter, top with the walnuts and season to taste with more salt and pepper.
Written by Sophia Beland