Overview: Garlic is one of the most versatile and popular spices in the world. Strong in flavor, smell, and health benefits, garlic can be added to many dishes as a main or supporting flavor.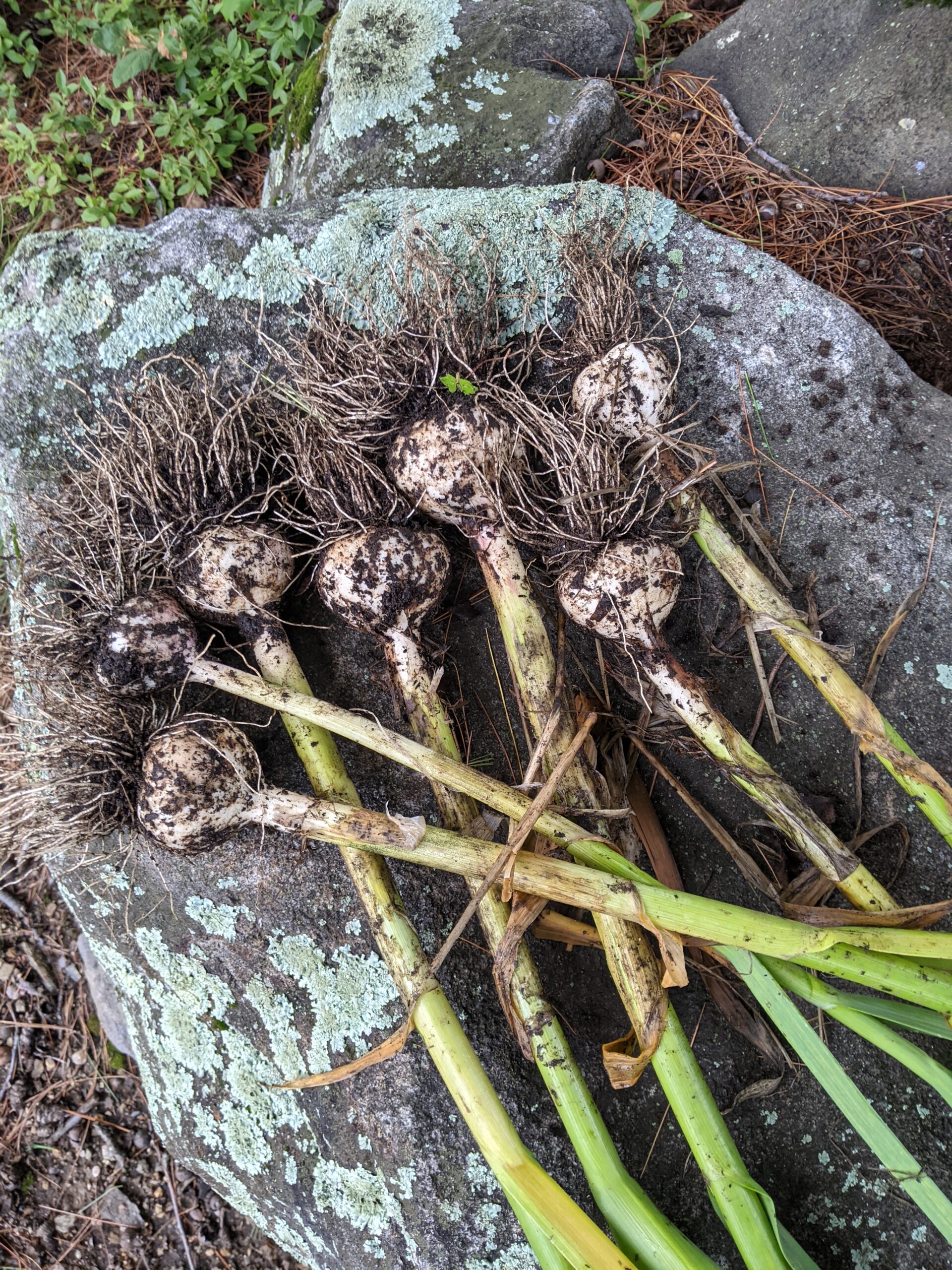 Seed Starting: Garlic is grown from cloves. It takes 8-9 months for cloves to become new garlic heads. Garlic is one of the few foods planted in the fall in New England. It is harvested in late spring/early summer.
Growing Advice: Plant each clove tip up and 3 to 5 inches deep. It helps to insulate garlic over winter with a layer of mulch (shredded leaves, straw, etc.). . You can plant garlic from sprouted garlic, just add it to soil. Although garlic only has one life cycle after picked, simply replant a clove or two from each harvested head, to restart the process.
Harvesting: Harvest your garlic when the lower leaves of your plant turn brown. Don't rinse dirt from garlic with water: shake it off to preserve the papery protection.
Recipe for Garlic Confit
Remove garlic cloves from head and peel
Put in ceramic or any oven safe container.
Separate cloves and cover completely with olive oil.
Add any additional herbs to your liking (rosemary, basil, peppercorns, lemon, etc.) and bake in the oven at 300 Fahrenheit for 30 minutes, or until golden brown.
Use as a spread, add to butter, or any of your recipes there are hundreds of uses!
Save the oil and now you have garlic infused olive oil!
Since you cooked the garlic and the oil make sure to refrigerate for keeping!
Written by; Jackie Rosney