Overview: Lettuce is an easy-to-grow garden staple that prefers cooler temperatures.
Seed Starting: Lettuce can be direct-sown into gardens or containers. Several hours of sun and some shade (particularly in the afternoon) will be welcome. Cover seeds with fine soil no more than a quarter inch deep. Some folks even scatter lettuce seeds on the soil surface and gently tap or rake them in. Give newly-planted seeds a good watering.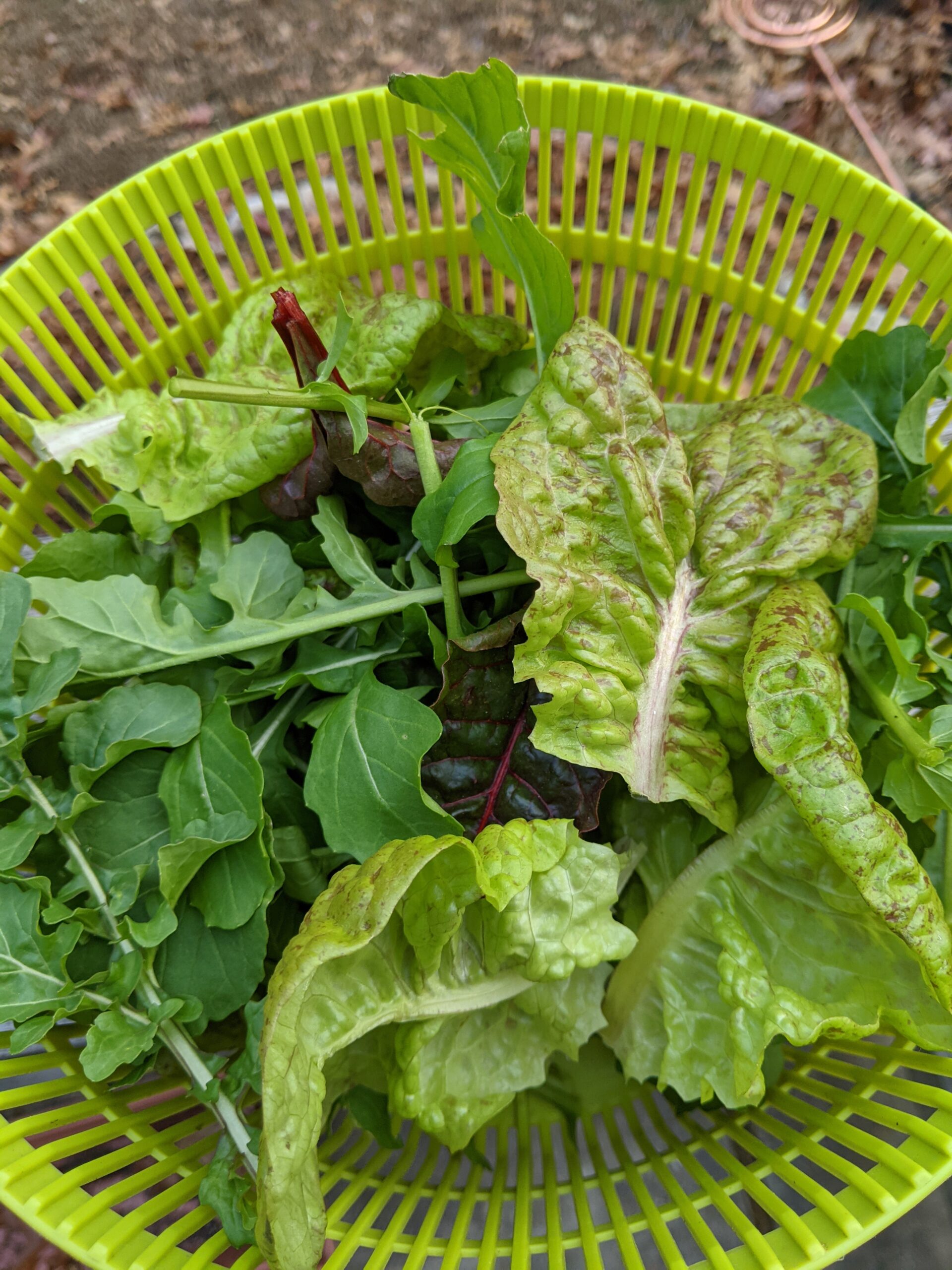 Depending on the variety, lettuce can be spaced 6-12 inches apart. If using a salad mix, consider scattering seeds closer than that and harvesting leaves here and there to thin plants out. 
Because lettuce tolerates and even prefers cooler temperatures, it can have two crops. Plant the first about 2 to 4 weeks before the last spring frost and the second in early August in New England. Lettuce can also be started in small pots and transplanted at these times. 
Growing Advice: Lettuce does not like to dry out. Give it frequent waterings. Lettuce may be munched by hungry slugs and other opportunistic critters. Keep an eye on the growing lettuce and visit the "Managing Pests" section of this blog as needed. 
Harvesting: Pick whole heads of lettuce or harvest leaves here and there to keep the main plant growing. Lettuce will "bolt" (grow tall and send up seeds) when the temperatures soar. At this time, lettuce can become bitter. However, harvesting leaves in the cool of the morning and soaking for a few minutes in ice water can reduce the bitterness. Store cleaned lettuce in the fridge in plastic bags or repurposed containers to preserve freshness. 
Salad Recipes by Lisa
After washing lettuce a few times to remove dirt and critters, rip up the leaves into bite-sized pieces. 
Experiment with seasonal pairings:
Lettuce with watermelon chunks, feta, pistachios and balsamic vinegar is divine. 
Consider trying raspberries, gorgonzola, walnuts, and a dressing of your choice as well. 
On a hot summer night, salad with grilled chicken and any available garden veggies hits the spot.