Not many people know what exists in the flat landscape that is South Dakota. To me, it is filled with rich culture, populated with the honest Lakota people looking for any means to survive. One of these people is named Patricia. Patricia has one large greenhouse that she uses to grow different kinds of plants and vegetables throughout the year to help support the poverty stricken Pine Ridge Indian Reservation.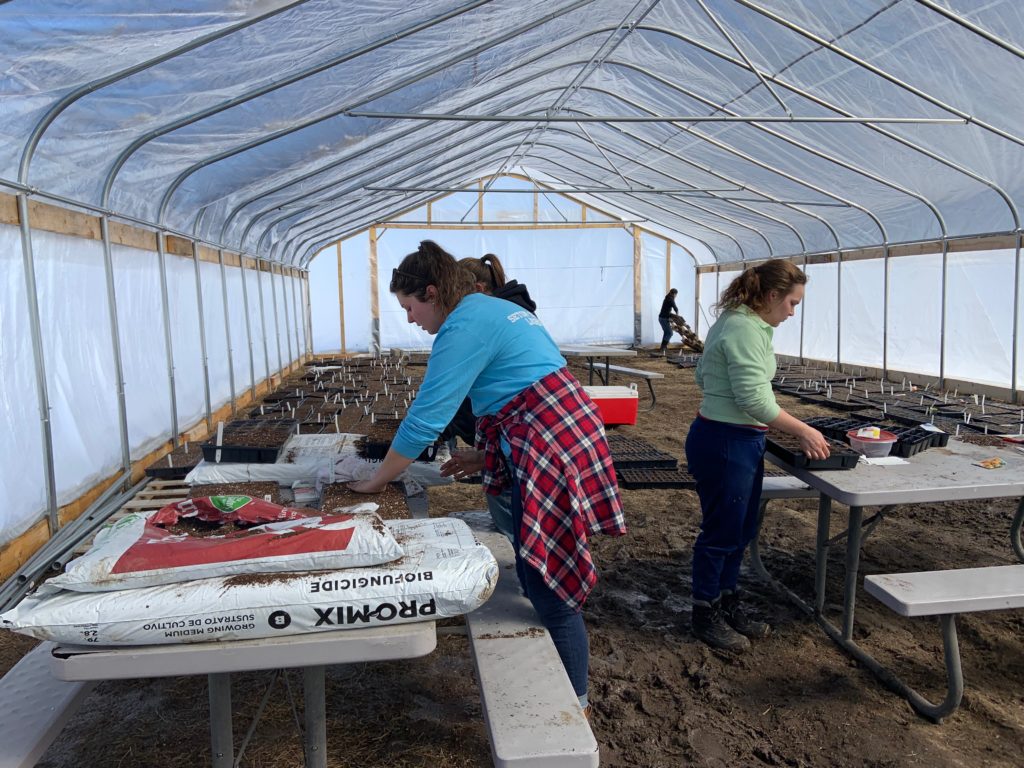 Last year's harvest from Patricia's greenhouse and farm right outside harvested tens of thousands of pounds of potatoes, carrots, as well as many different kinds of flowers. The day that we were there, we helped plant tons of small plots that would end up being prepared finally by the group the next day. We planted heirloom balloon flowers, zinnias, Indian summer rudbeckias, and bright light cosmos, just to name a few. Unfortunately we didn't get to see any of the flowers that previous groups helped plant and grow as we were the second volunteer group at Re-Member for the season.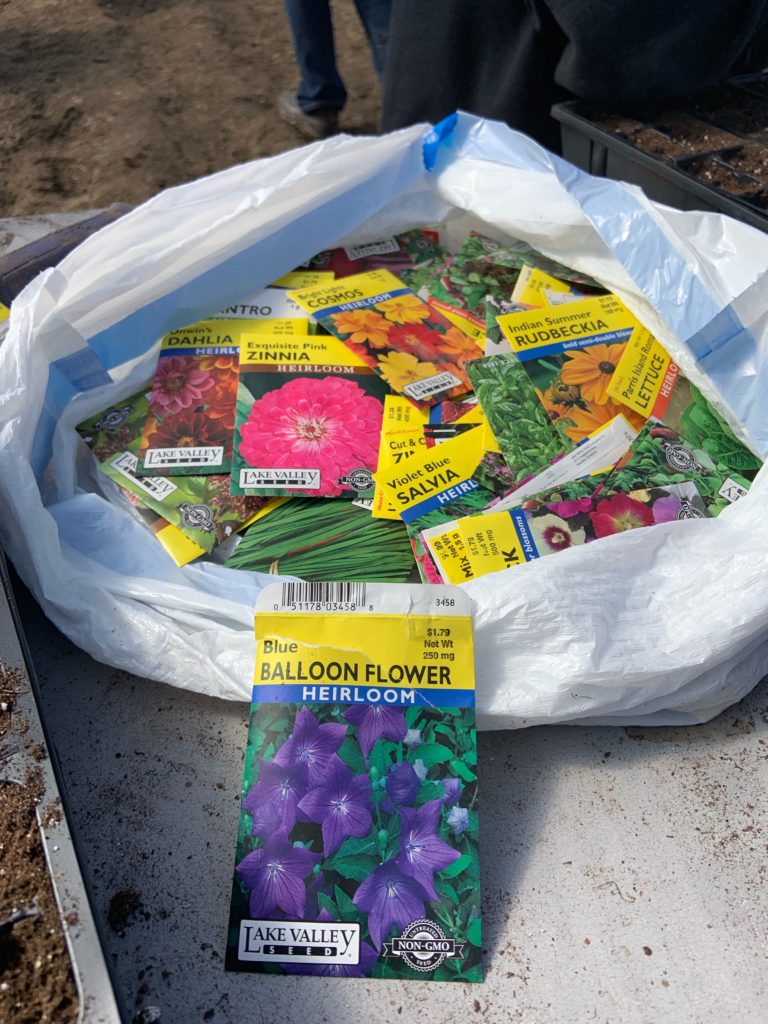 Any means of gardening/farming/agriculture, large or small makes the biggest difference for the residents of the Pine Ridge Reservation. On the Rez, there are very scarce resources, such as fresh produce. If you were to go to one of the gas stations/convenience stores called Sharp's Corner, and you walked in you would see isles lined with the biggest brands of snack foods like Doritos, Pop-Tarts, Lays, Snickers, Reese's. But what you wouldn't see are any fresh fruits or vegetables until you went into the back left corner of the store to a small refrigerator unit that wasn't filled with Kid Cuisine and Stouffer's. In this refrigerator was the produce section of the store where a bag of grapes that cost $2-$3 dollars back home at Market Basket. In South Dakota, that bag of grapes costs upwards of more than $10 dollars to put things into prospective of what resources are available on the Rez.