This inaugural Warrior Fresh post highlights three easy perennials that should be in more gardens. First time gardeners often plant annual vegetables. For the cost of a few vegetable six packs, you can put in pest-resistant plants that offer food for decades.
Raspberries
My family's first foray into growing berries seemed off to an abysmal start. I received 12 black raspberries canes (Allens and Bristols) for my birthday in September of 2010. My husband and I hastily dug up some grass and planted them in "garden beds" that were about a foot wide and contained no added nutrients. Because of our shoddy work, only 3 plants survived that winter in western New York.
But this story has a happy ending: those 3 plants thrived, growing long canes that gracefully bowed over and took root to produce many offspring. I may have watered them twice in my life. I never pulled a weed and only cut back canes when they became too disorderly.
At peak harvest time, the berries would rain into our baskets. We gathered gallons: freezing some, baking a pie or two, but mostly eating them fresh. Any scrapes from wayward bramble thorns were well worth the sweet rich taste of berries that cannot be bought in a store .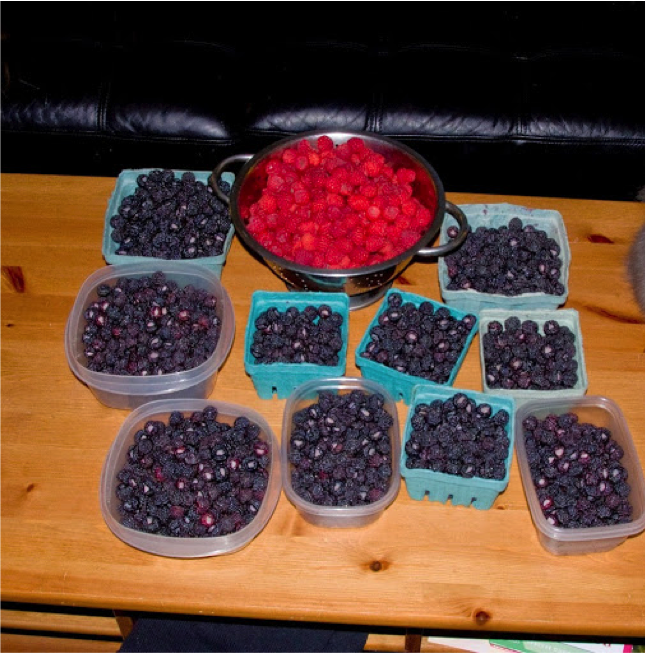 Asparagus
"Half a pound from a crown." It's not the start of a British nursery rhyme; it's the yield from an asparagus plant. After we moved to New Hampshire in 2016, I quickly readied a bed for these perennials. Ten Jersey Giant and ten Purple Passion asparagus crowns arrived in the spring and sent up their ferny fronds. The crowns cost roughly $30.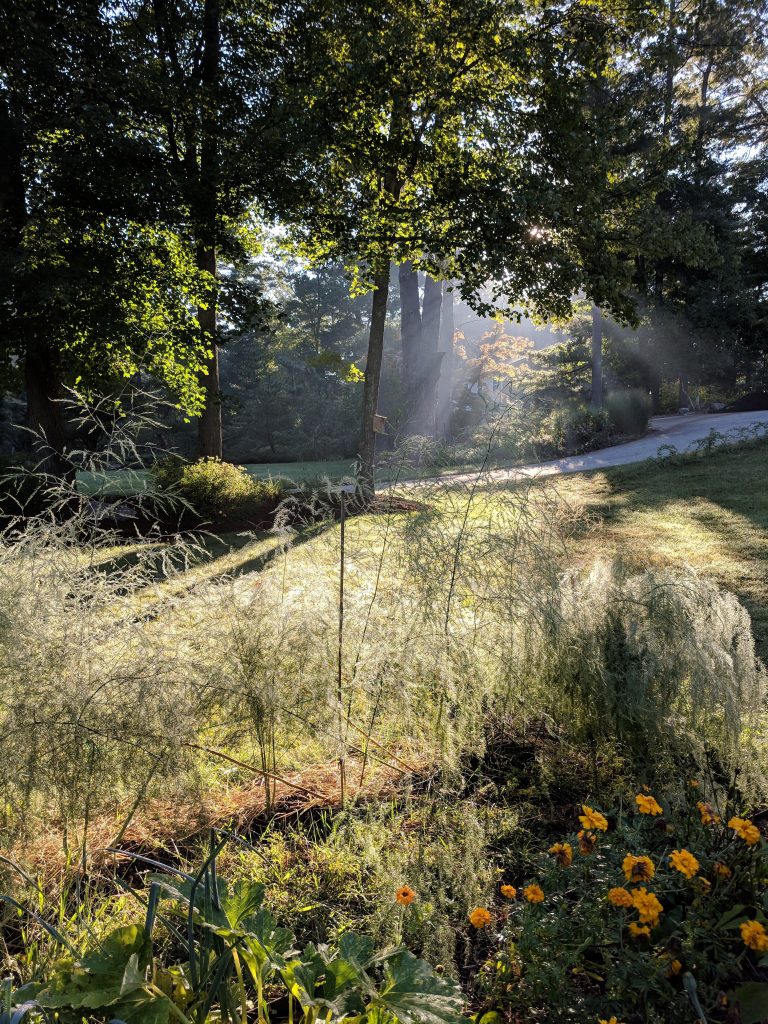 I've faithfully weeded, fertilized, and mulched while the asparagus plants built their strength for two summers. The harvestable part, the spears, emerge early in spring and can be cut before opening into ferns. 2019 is our year for fully mature plants and a big harvest–up to 10 pounds. That's worth $30 in the grocery store (well, $29.90 if you're really precise). Ten pounds is way more than my family can eat…so my friends are in luck come April. With proper care, these asparagus can produce for up to 20 years.
Garlic
It's not a perennial, but allow me this exception to the rule. Here's how growing garlic works: you buy seed garlic in the fall, break a full head of garlic out into individual cloves (ideally, with paper wrappers still on), plant cloves about 2 inches deep (pointy side up), throw some mulch over top, watch sprouts emerge in spring, harvest in summer. To keep the cycle going, just select several of your biggest cloves to plant again in the fall.
Deer, squirrels, woodchucks, (and vampires) leave them alone, so no fencing is needed. And I've never had another pest, fungus, or blight bother my garlic plants. Plus, you can make a pesto from the curly garlic scapes that grow out of the plant early in the summer.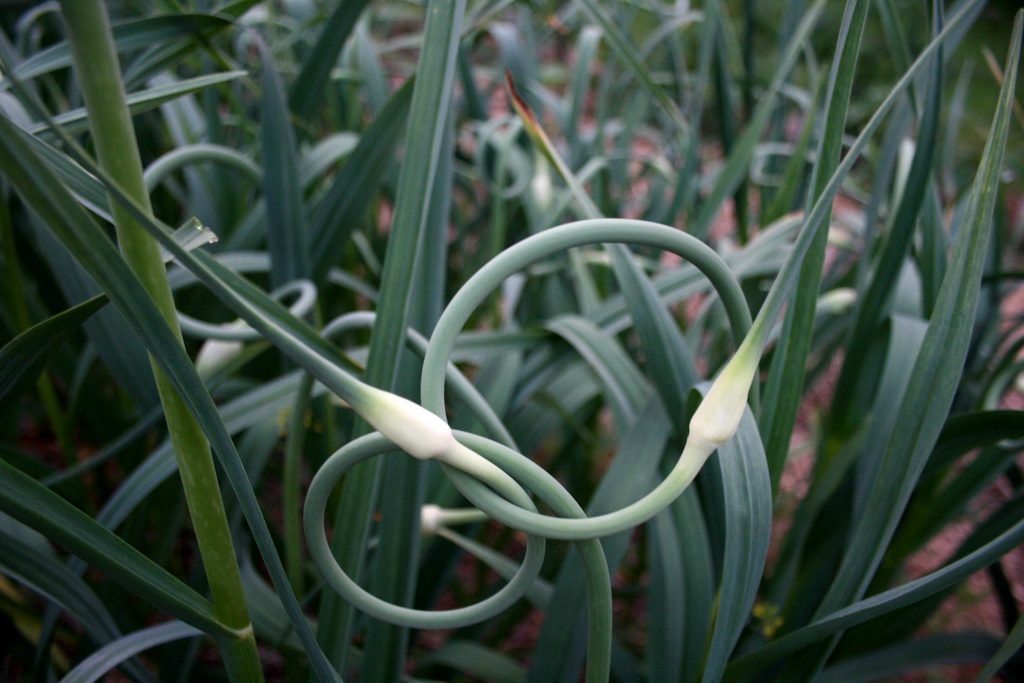 Biding its time underground through winter, spring, and summer, each little clove eventually matures into a full head of garlic. When several plant leaves have turned brown (usually mid-July in New Hampshire), gently dig up garlic and let it "cure" in a cool dry place for a few days before storing for months. We're still eating this year's harvest.