Overview: Potatoes are a meal staple all over the world. The starchy vegetable is one of the most versatile, there are hundreds of ways to prepare and enjoy them.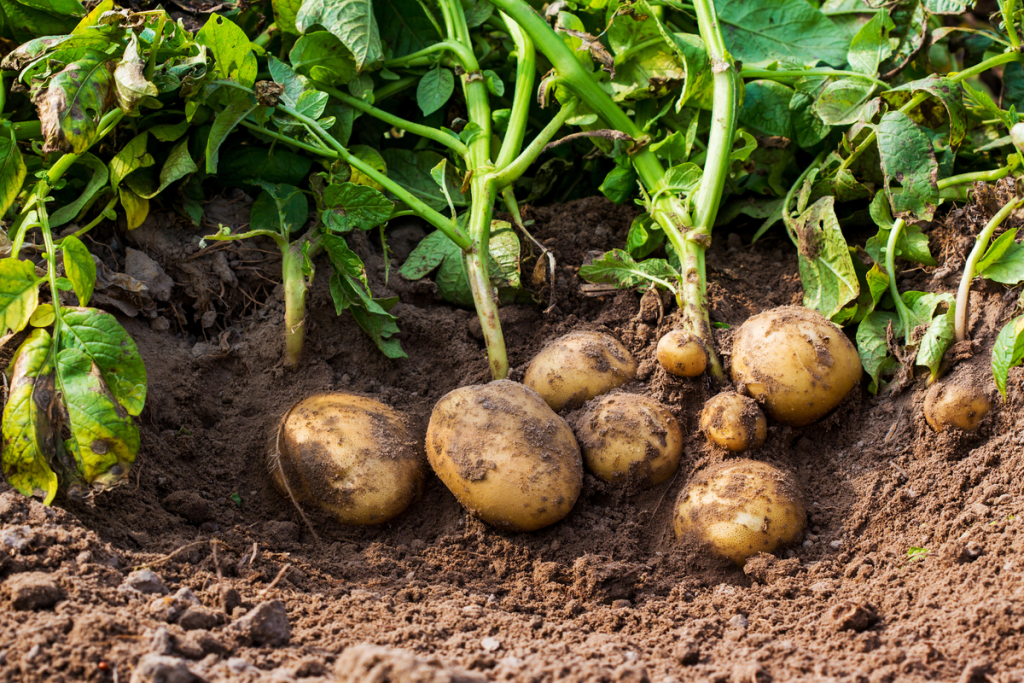 Seed Starting: Started from seed potatoes from either pieces or whole small potatoes. One potato seed can yield as many as 10 potatoes. Potatoes need full sun and loose soil.
Growing Advice: cut up seed potatoes and let them dry out, this helps prevent rot. The bigger the plot or pot the better, more room can mean more potatoes under the right circumstances.
Harvesting: the potatoes will sprout a plant with vines and flowers, when these vines start to die that's when the potatoes are at their most mature and are ready to be dug up.
Recipe
Preheat oven to 400°F.
Wash potatoes and slice into ⅛" thin slices. Slice onion as thin as possible.
Layer potatoes and onions in little stacks. Place stacks upright in a greased casserole 2.5qt to 3qt dish.
Melt butter & flour in a saucepan and cook 2-3 minutes. Add seasonings and milk. Whisk over medium heat until thick and bubbly. Remove from heat and stir in cheeses until melted.
Spoon cheese sauce over potatoes. Cover with foil (sprayed with cooking spray) and bake 60 minutes. 
Remove foil and bake an additional 20-30 minutes or until lightly browned and potatoes are cooked. Cool 15 minutes before serving.
recipe from Spend with Pennies https://www.spendwithpennies.com/au-gratin-potatoes/
By: Jackie Rosney