BY LARA GUVELIOGLU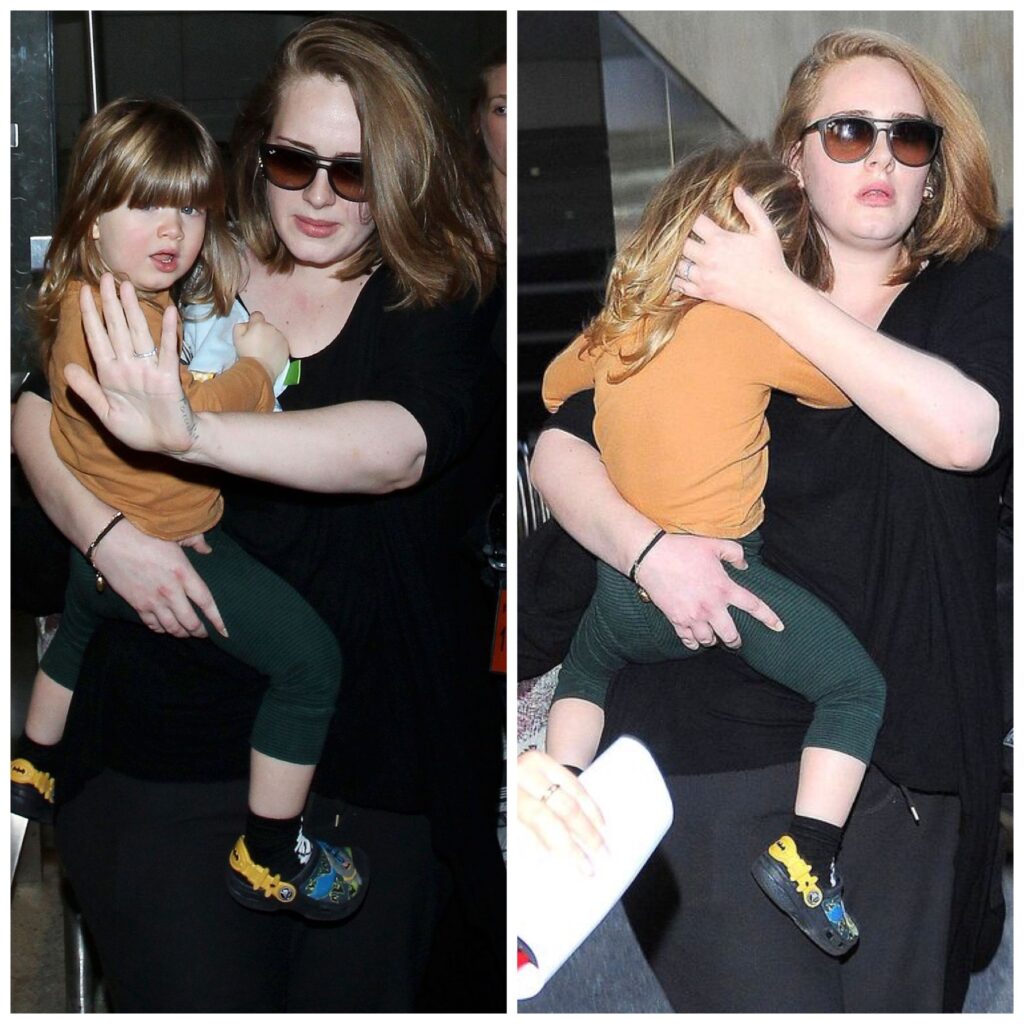 Merriam-Webster's legal dictionary defines the age of majority as "the age at which a person is granted by law the rights (as ability to sue) and responsibilities (as liability under contract) of an adult." Also known as the legal age, age of majority is set at 18 for most of the states in the U.S.. Unless granted emancipation, minors rely on their parents to provide them with basic needs, and protect their social and legal wellbeing. When these rights are threatened, however, it is the most natural thing for parents to advocate for what's best for their children.

Such is the battle many celebrity parents are fighting today, and have been for the past few years. Halle Berry, Jennifer Garner, Kristen Bell, Dax Shepard, John Krasinski, Blake Lively, Gigi Hadid to name a few of many, these high profile parents are growing more concerned each day with protecting their children's privacy in the face of this exploitative world of tabloid journalism and the ever growing demand for a closer look into celebrities' lives prompted by the ease of social media.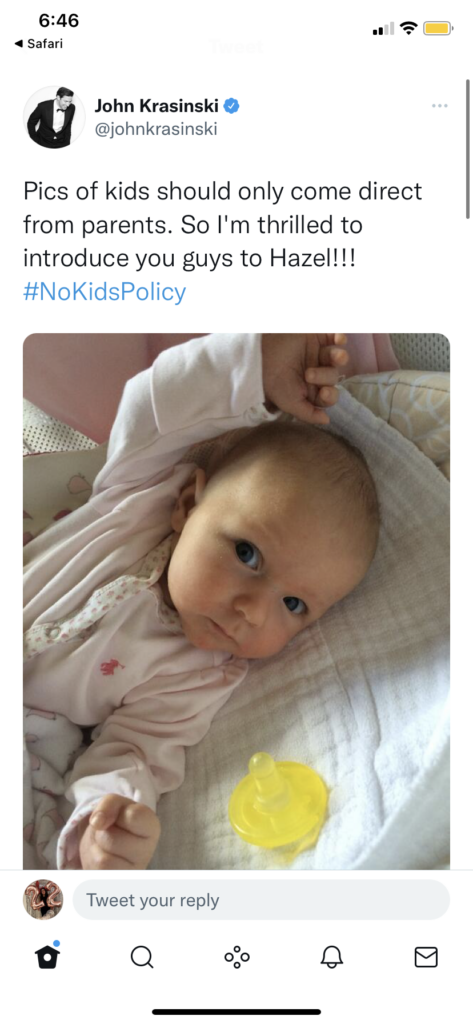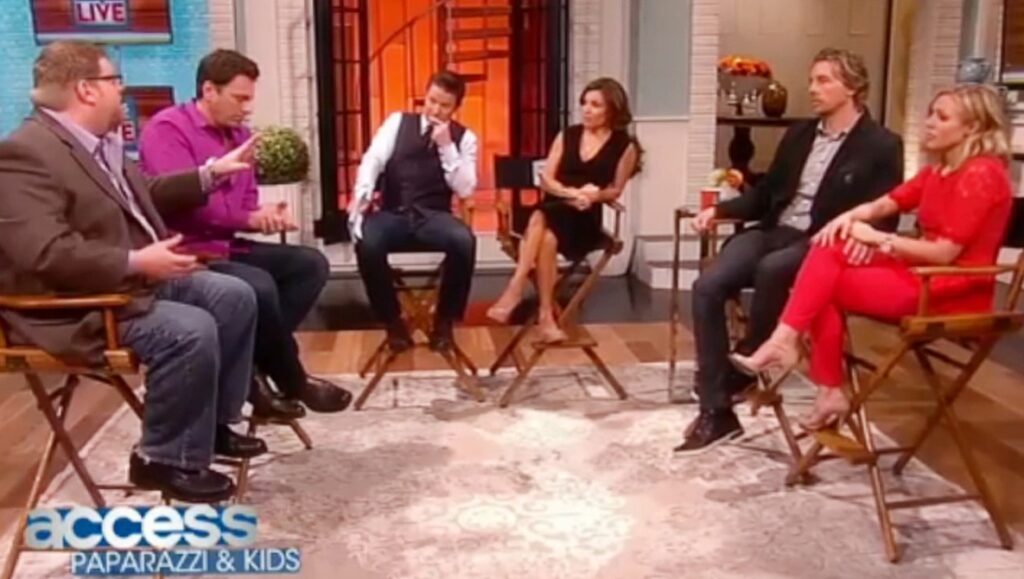 As I've mentioned in my earlier blog post, Reaching the Golden Mean in Tabloid Journalism: How do we shift "Celebrities vs. Paparazzi" to "Celebrities & Paparazzi"?, there is a certain level of transparency and sacrificing privacy that comes with being a public figure. While most celebrities try to put on a polite face when faced with the consequences of this unspoken social contract, offer a professional smile, a quick wave, or a short Q&A session at abruptly being confronted by paparazzi during the simplest of days, one milestone changes the rules of the game: having children.

Historically, members of the tabloid journalism community have been criticized by celebrities and the public for their tendency to fail to practice ethical journalism in obtaining their content. In most cases, however, these actions are often justified by the rhetoric that celebrities signed up for this position, it comes with the profession, and that they are more than fairly compensated for the invasion of their privacy. Some might even argue that celebrities' kids are celebrities by association and therefore the same rules apply. Unlike their parents who have willingly accepted a life in front of the public eye, however, celebrities' children don't have the legal or social standing to make an informed decision on giving consent or legally fighting for their privacy. Their legal status combined with their parents' cries for privacy, the tabloids' continued disregard for journalism ethics, especially when children are involved, is quite concerning.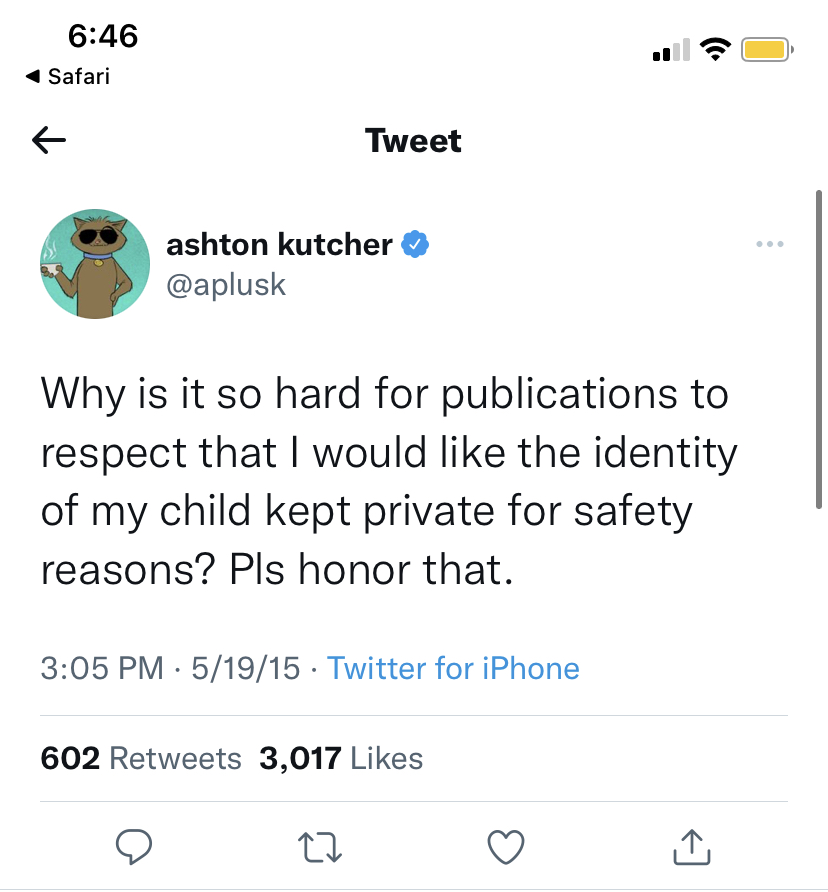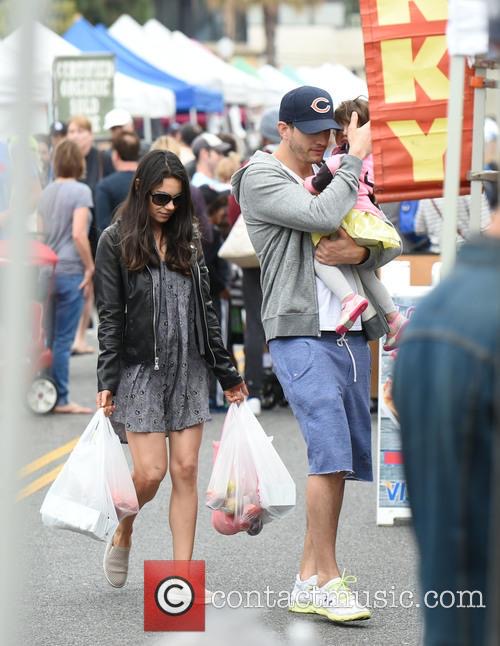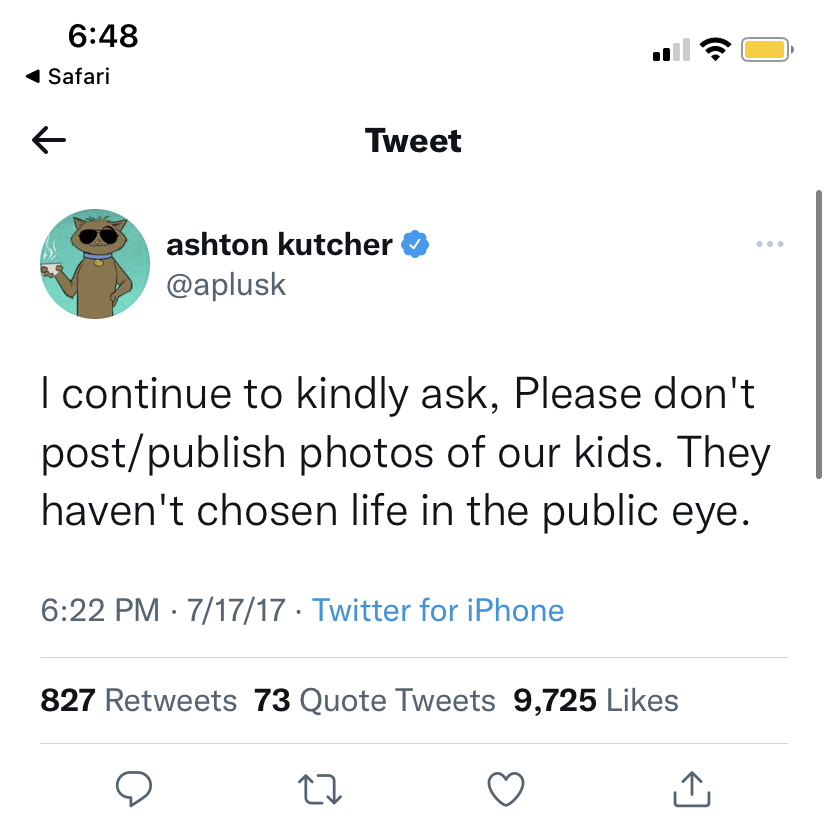 Now you might be thinking, "Well that must be illegal! Children should be protected by the law!" Unfortunately, the only state that has laws protecting celebrities' children against paparazzi is the state of California which passed a bill in the fall of 2013 "that restricts photographers' right to photograph the children of celebrities" as well as any kid targeted/ taunted by photographers, a movement led by Sen. Kevin de Leon, Halle Berry and Jennifer Garner, and supported by many others.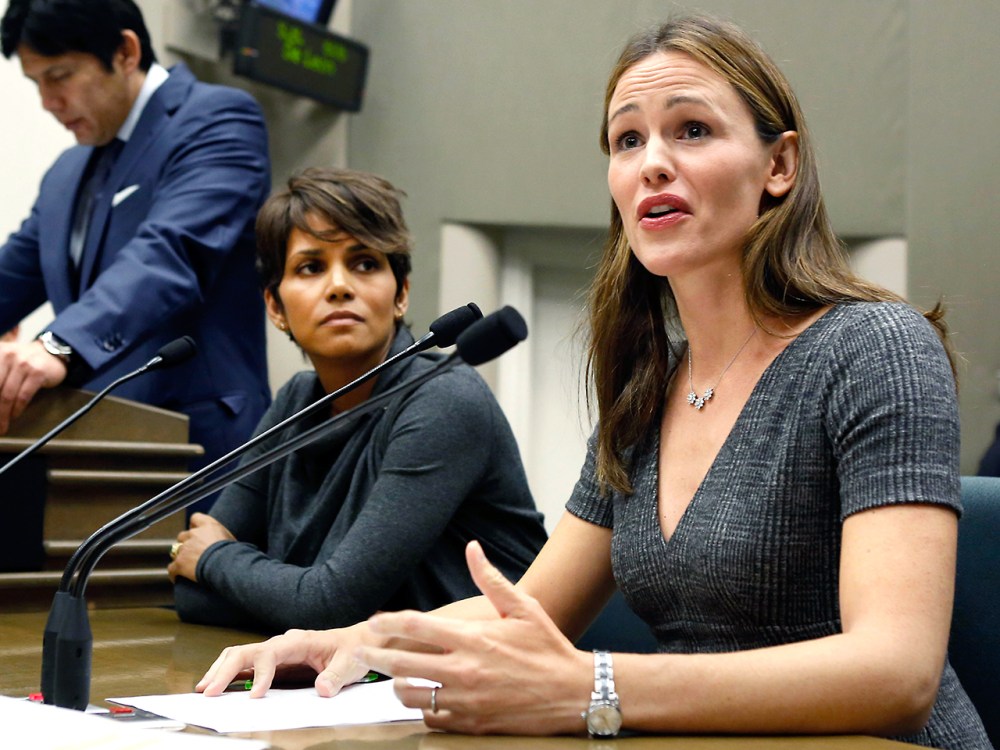 While this bill, SB 606, was a big win for the celebrity families of California, and created national legal precedence in this battle for ethical preservation of minors' privacy regardless of who their parents are, it's far from victory: celebrities who reside in any of the other 49 states continue to struggle with the issue.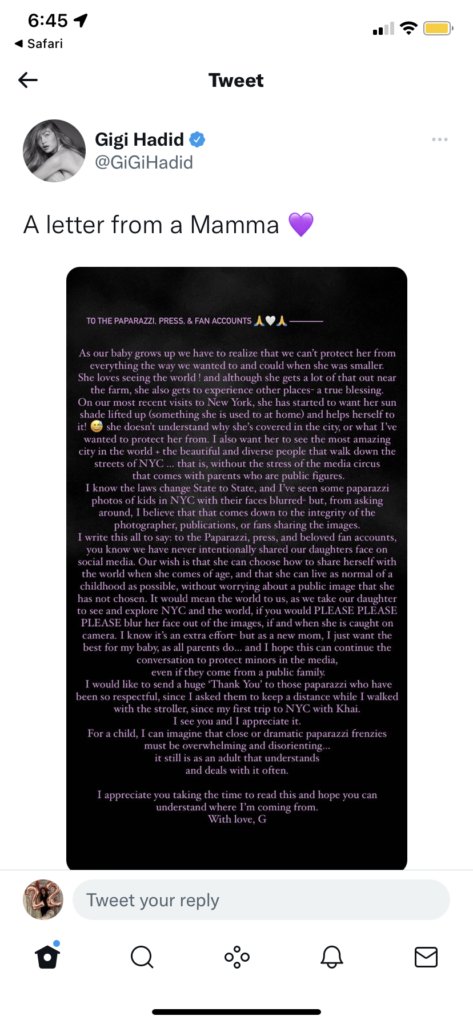 So what's the solution? A common dilemma in the world of communication, media and ethics is that not everything that is legal is ethical, and not everything ethical is legal. I believe to eliminate the gray area in this specific situation is to enact federal laws that clearly state the limits when it comes to the exploitation of children. Of course there are certain cases where celebrity parents consent to having their children included such as when they agree to take their kids to red carpet events or other instances where they are aware there will be paparazzi presence. While these controlled environments where everything is monitored, and necessary precautions are taken, offer a positive experience for everyone involved; paparazzi hiding in bushes, stalking children, causing physical disturbances just for a photo opportunity is dangerous, and, in my opinion, requires clear legal guidelines to eliminate the gray space between ethical and legal to protect children who depend on adults to advocate for them.