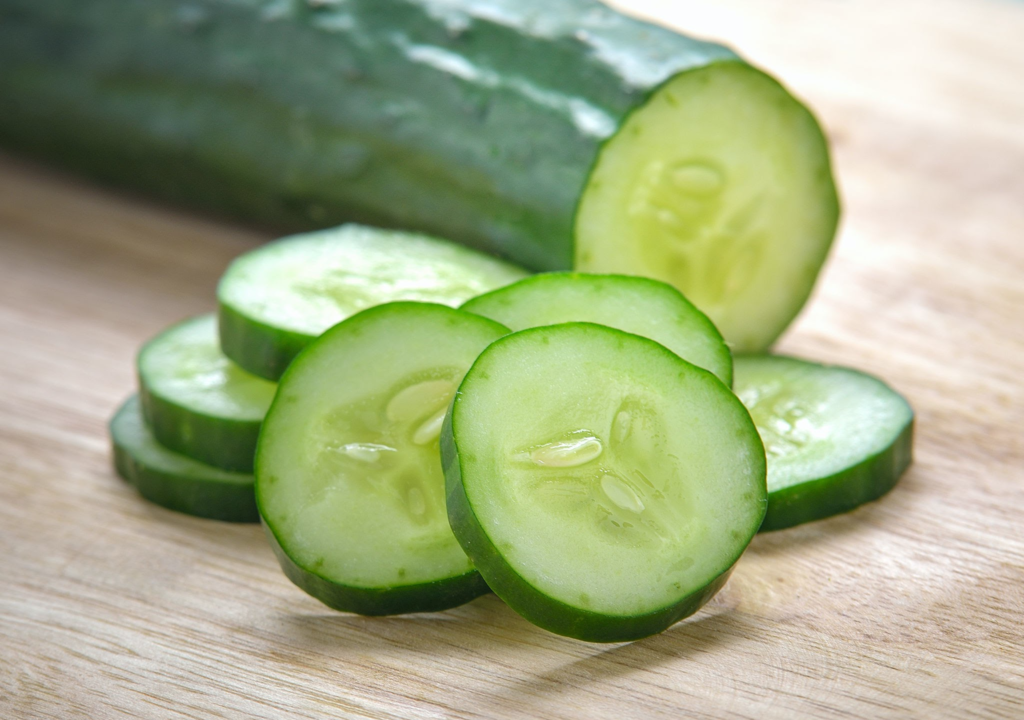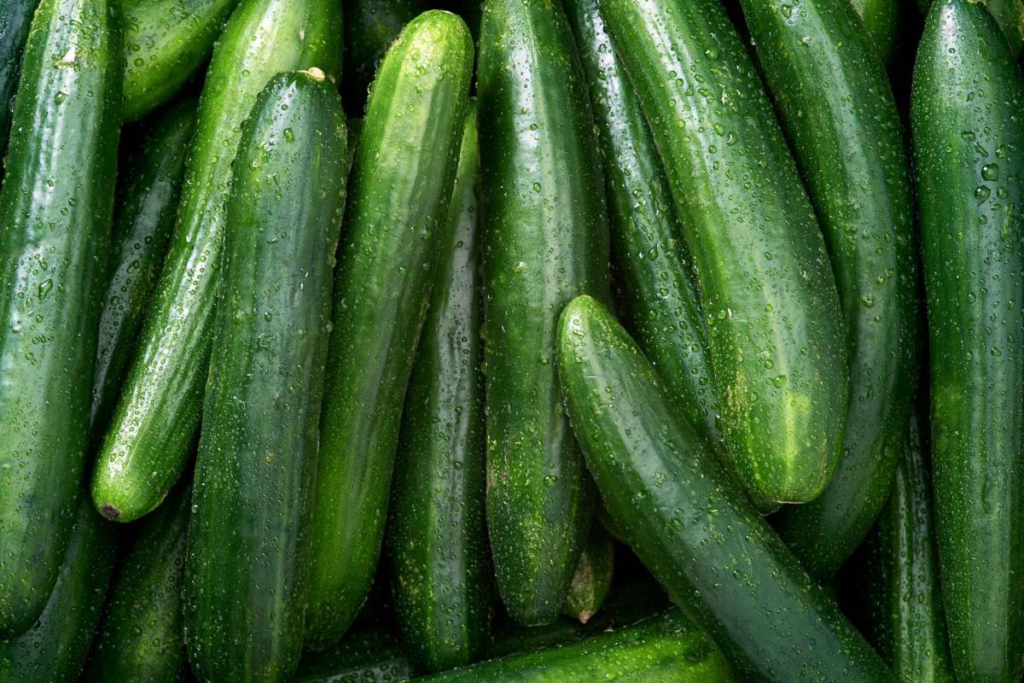 Written by Jillian Getchell

Overview: Cucumbers (Cucumis sativus) are long, lean, and green garden vegetables. Technically, they're fruits from the same family as watermelons and pumpkins, but most people consider them veggies (WebMD). They grow best in warm-seasons and are onsidered an annual plant. There are three main varieties of cucumber—slicing, pickling, and seedless. They are very hydrating and come with many benefits to eating them.

Seed Starting: Cucumbers thrive best at relatively high temperatures, between 75 to 85 degrees. If you choose to start them indoors, plant the seeds about a half inch deep in 3" pots, only planting 1-2 seeds per pot as they grow quickly. The best soil to use is high quality compost. If growing outside, its important to know that the plants do not tolerate frost, so wait until the soil warms in the spring. Seeds generally germinate in about 10 days when it's around 70 degrees Fahrenheit. When planting directly in the garden, make hills for the seeds. Spacing for hills should be four to six feet apart with six to eight cucumber seeds per hill (SFGATE).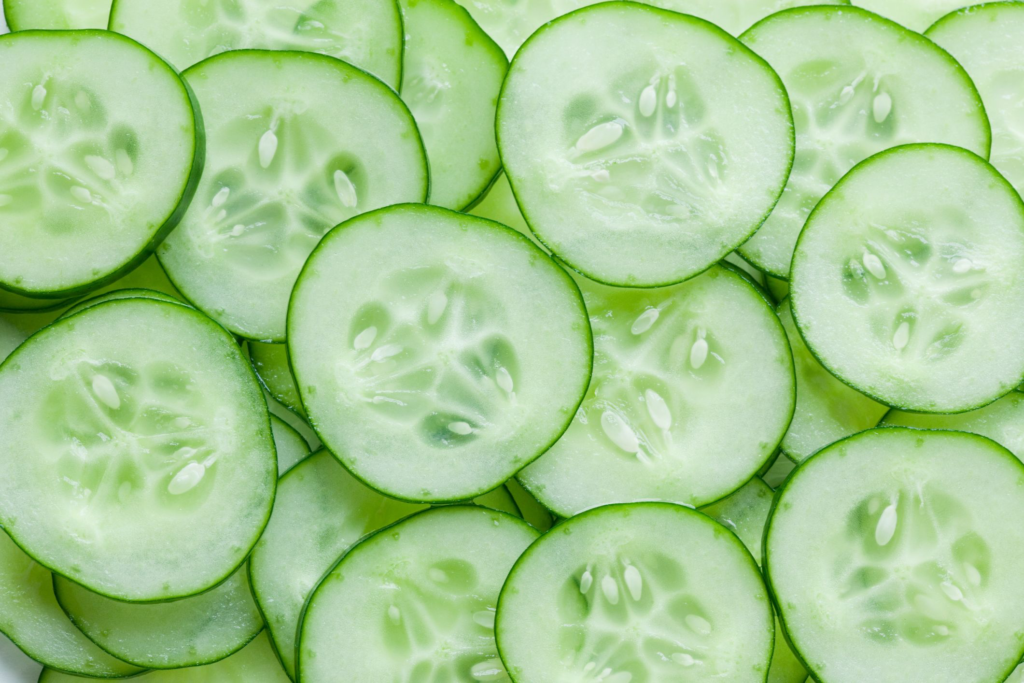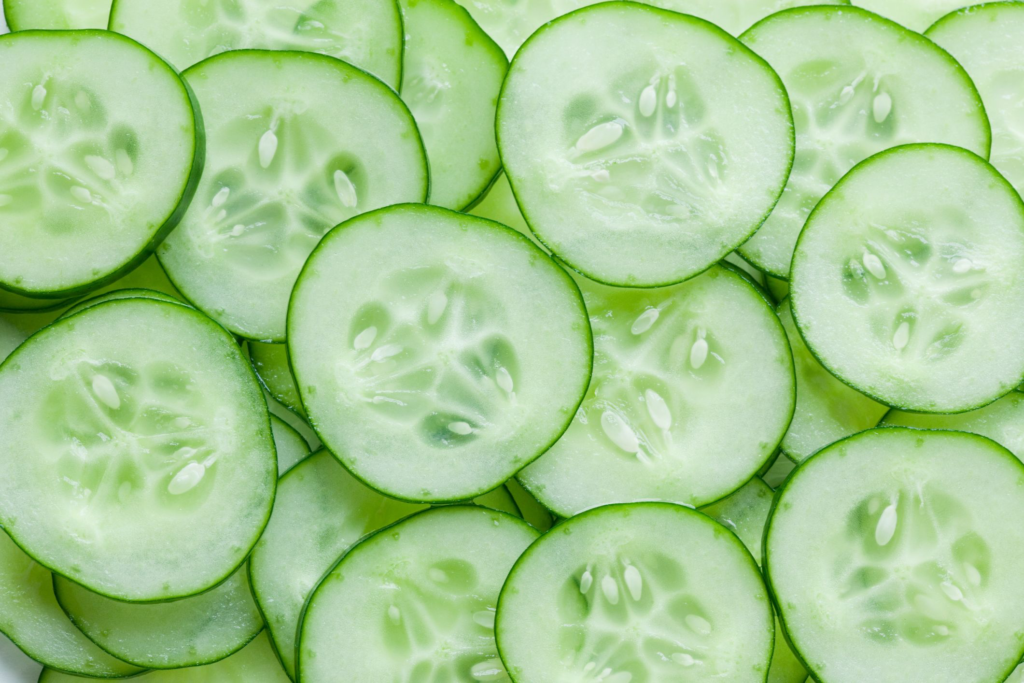 Growing Advice: Cucumbers will grow quickly with little care. Be sure they receive at least an inch of water every week. Do not plant them near potatoes, as they release a substance in the soil that greatly hinders the growth of cucumbers. And planting them nearby can have devastating effects on your cucumber crops. However, there are some crops that are highly beneficial if you plant cucumbers near, like radishes. When grown nearby or with cucumbers, they help repel harmful insects like cucumber beetles and aphids that attack tender cucumber plants (Source: Old World Garden Farms).

Harvesting: Harvest cucumbers when they grow to at least six to eight inches in length. It is best to harvest them on the earlier side to reap the rewards of their sweet flesh and tender seeds. They will grow bigger and can still be eaten when harvested later. You can keep harvested cucumbers in the refrigerator for 7 to 10 days, but use them as soon as possible after picking for best flavor. If you don't eat a slicing cucumber all at once, cover the unused portion in plastic wrap to prevent dehydration in the refrigerator (Bonnie Plants).

Watermelon Salad With Cucumber and Feta Recipe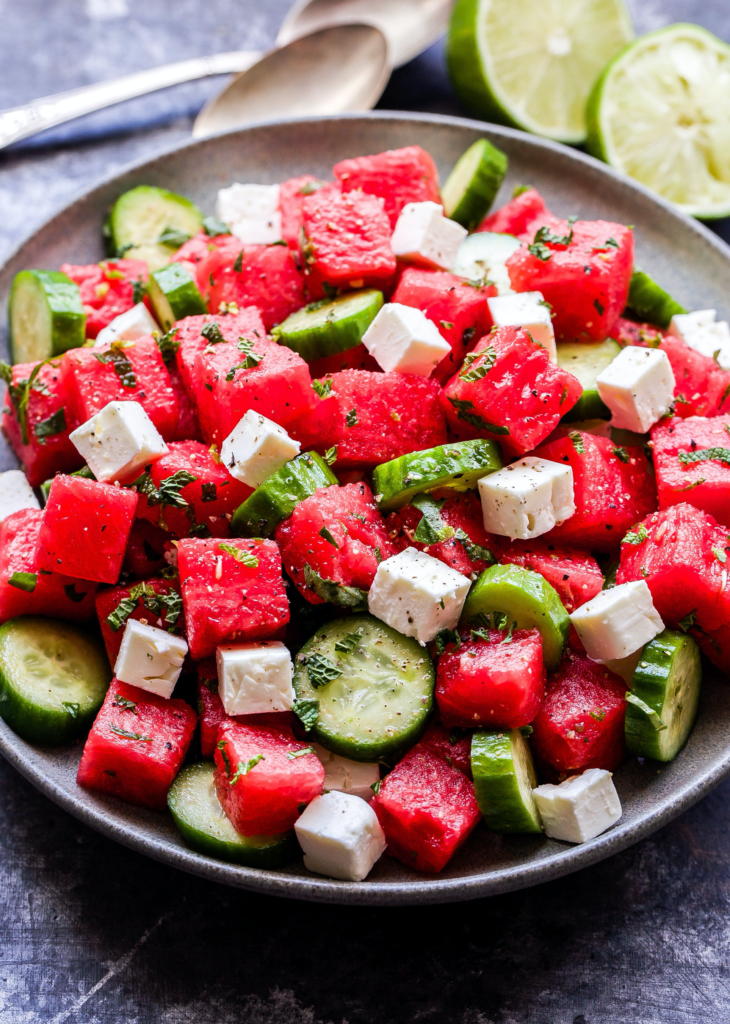 Feta cheese, sweet watermelon, and crispy cucumber make a stunning summer salad. Add some lime juice and fresh mint and basil for taste!
Recipe:
In a large bowl add the watermelon, cucumber, feta, basil and mint. Squeeze the lime over the salad, drizzle with olive oil and season with kosher salt and fresh ground black pepper. Stir to combine. Taste for seasoning and serve.
Ingredients Needed:
1 mini watermelon (approximately 4 cups), rind removed and cubed 
2 Persian cucumbers (approximately 1 cup), sliced 
3 ounces feta cheese, cut into cubes
1 tablespoon chopped mint
1 tablespoon chopped basil
1 lime, juiced
Kosher salt and fresh ground black pepper to taste
Olive oil to taste
photo citations are attached to the pictures*