Written By: Kiera Foley
Throughout time there have been lawsuits in the music industry that have caused a lot of buzz but one case that has lasted over five years and may be one of the biggest cases is singer and songwriter Kesha's legal fight against her old producer Dr. Luke.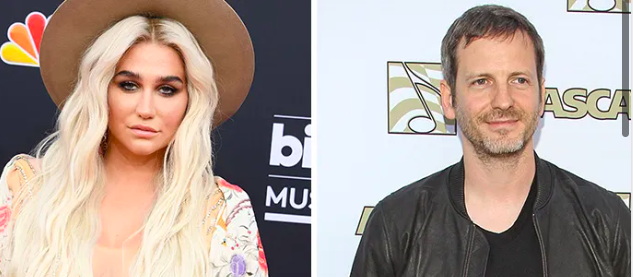 In 2005 Kesha who was eighteen met Dr. Luke as she was trying to find her way in the music industry. Kesha has stated that at a party with Dr. Luke she believed she had been drugged and assaulted as she woke up the next morning in Dr. Lukes hotel room. She stated that at the time she did not want to be known for what happened and that she just wanted to "Sing and get her music out" . By 2006 she was then signed to Dr. Lukes label but has not released any music.
When looking at this case we can start to see a pattern of power roles being used. There are many cases in music where women are being held in music contracts that are viewed as predatory. For instance if you look at Doja Cat who is currently working with Dr. Luke there is a lot of speculation that she is in the same shoes as Kesha was. When looking at this case or any case there is a media ethics that you need to see. For instance in this case I think of the Confucius Golden Mean which says that moral virtue is the appropriate location between two extremes. Clearly in this case Dr. Luke, Sony and other record labels are morally and ethically wrong here. By forcing a young women to stay at a label that is abusing her.
Flash forward to 2012 Kesha is still signed under Dr. Lukes label and it is made clear that she has no creative say when it comes to her music. While this is major because every artist that is signed to a label should be making the creative decisions when it comes to their music they are putting out. It is known in the music industry that a lot of the times managers and producers will try to shape these artists into something that they may not agree with. In 2014 Kesha checked herself into a rehab facility to get help for her eating disorder that she says was caused by Dr. Luke encouraging her to loose weight. While she is in the facility it is said that she admits to doctors there that Luke has been physically, mentally and emotionally abusing and manipulating her for years.
Then on October 14th, 2014 Keshas lawsuit against Dr. Luke hits the press. In her lawsuit she requests to be let go and released from her record deal with Dr. Luke due to years of feeling suffocated and being at the hand of years of mental, physical and emotional abuse by Dr. Luke. Now when this hit headlines people had many different opinions about the case. To most they agreed that Kesha should be able to leave the record label after all the abuse she had endured for years. But to others she was under contract and she had to wait that out until moving to another label or getting new management. But if she waited out her contract with Dr. Luke she could either be wasting years of potential creating new music or even be forced to create new music under someone like Dr. Luke. That same day Keshas lawsuit hit headlines Dr. Luke also filed a lawsuit against Kesha and her mother for defamation.
While waiting for trial Sony who was Keshas parent label speaks out and says that they believe the entire reason Kesha is doing this is to try and renegotiate her contracts. Sony said this in regards to Kesha coming out and saying Sony knew all about Dr. Lukes abuse this entire time. Now not only is Sonys' comment ignorant they are disregarding the years of abuse that Kesha had suffered at the hands of Dr. Luke that ended up with Kesha in rehab. This case at the time so far seemed like it was unethical and record labels and producers trying to save themselves and their money.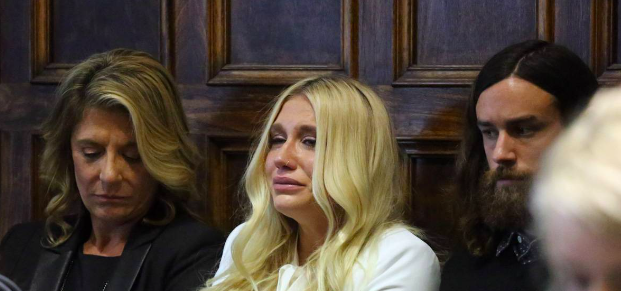 On February 19th of 2016 the New York Judge decides not to let Kesha leave Dr. Lukes record label. The judge stated that "There has been no showing of irreparable harm" and noted that Sony and Luke have allowed Kesha to record new music without the involvement of Dr. Luke. After the news had become public dozens of artists spoke out about how this is happening a lot more than you think in the music industry and that most people are not brave enough to speak up and go to court. Some of these artists include, Lady Gaga, Lorde, Miley Cyrus and Ariana Grande. They spoke up using the hashtag #FreeKesha as they posted on their social media accounts talking about how the case unfolded. They also talked about how unethical it is to send someone like Kesha back to a record label that had abused her for years. This case was and still is one of the biggest cases of an artist trying to free themselves from a record label that abused them and used them for money and music. Overall the ruling of this case and how things were handled in the media and by Sony were unethical.