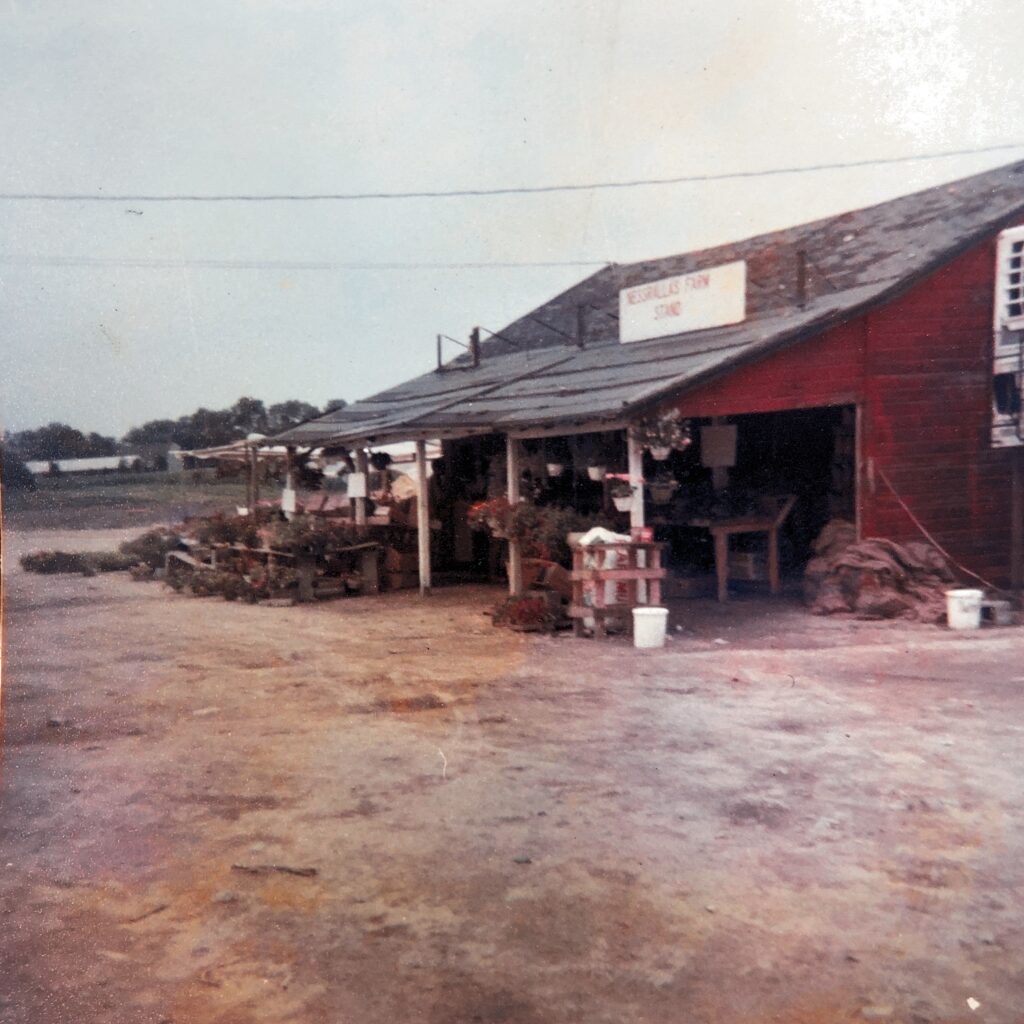 Nessralla's Farm of Marshfield Massachusetts has been a family owned and operated business since 1979. The farm was originally owned and operated by Nacklie Nessralla with the help of his son Paul, until Nacklie's death in July of 2016. The farm is now run entirely by Paul Nessralla. Opened all year round the farm and garden center specializes in a variety of different plants, vegetables, shrubs, christmas trees, firewood, seasonal items, and so much more. The farm and garden center is known along the south shore for its vibrant and eye catching annuals and perennials. Although there is definitely a booming business all year round, the busiest time of the year for Nessralla's Farm starts Easter weekend and lasts until Memorial Day weekend. The farm accumulates on average about 40-50 percent of their annual profits during this time period. Another huge part of their profits come from selling USDA certified kiln dried firewood due to their location on the south shore. This location has allowed for a booming firewood industry all year long because of the cold New England winter months, and because of the many beaches that allow for summer fire pits when it's warm.
I personally have been around Nessralla's Farm for almost 10 years now. Growing up I was and still am very close to the Nessralla family. Working around an environment like this has taught me a lot about gardening and how to run a business in an atmosphere such as this one, and I am very grateful for that. Cady Nessralla, the daughter of Paul, has been a sister to me. In talking to her about her experience at the farm and growing up around gardening, she decided to share her favorite memory; "My favorite memory of the farm was when I was a little kid. I have been going to the farm ever since I was born. My mom would bring me down when I was only a few months old, because all of the regular customers were so excited to meet me, because I was the first grandchild, and daughter within this family run business. When I started to become a little older (probably around 6) I would go to the farm with my dad and grandfather during my February break. I always loved going, because I was a daddy's girl and anything my dad did was something I wanted to do. I got to spend all day planting flowers and vegetables, and I would listen to stories from when they were my age, and how they were doing the exact same thing. I loved going to the farm all year round but I especially enjoyed it during planting season. I used to love planting seeds and watching them grow over the next few months because as a little kid it would always be so cool to come back and see how much your hard work had paid off. I continued to do this over the course of the next 12 years until I left for college. Now that I am at college full time in Florida, my favorite time of year at the farm is Christmas season. It gives me the chance to help out my dad during one of the busiest times of the year. And although my grandfather passed away a few years ago I know his presence is always with us when we are at the farm whether it is during planting season, Chrisrmas time, or all the days in between."
If you would like to visit Nessralla's Farm of Marshfield they are located at 1200 Ocean Street, Marshfield MA and are open Monday through Sunday 9 AM – 6 PM.
Written By: Jillian Dunn