By Kyannah Hernandez
Puerto Plata, officially recognized as San Felipe De Puerto Plata was founded in 1502. Known as the third largest city in the Dominican Republic, it is also the capital of the province of Puerto Plata. This city is a huge tourist attraction, the entire city is a trading port. Similar to a variety of islands, this city has its own hidden gems.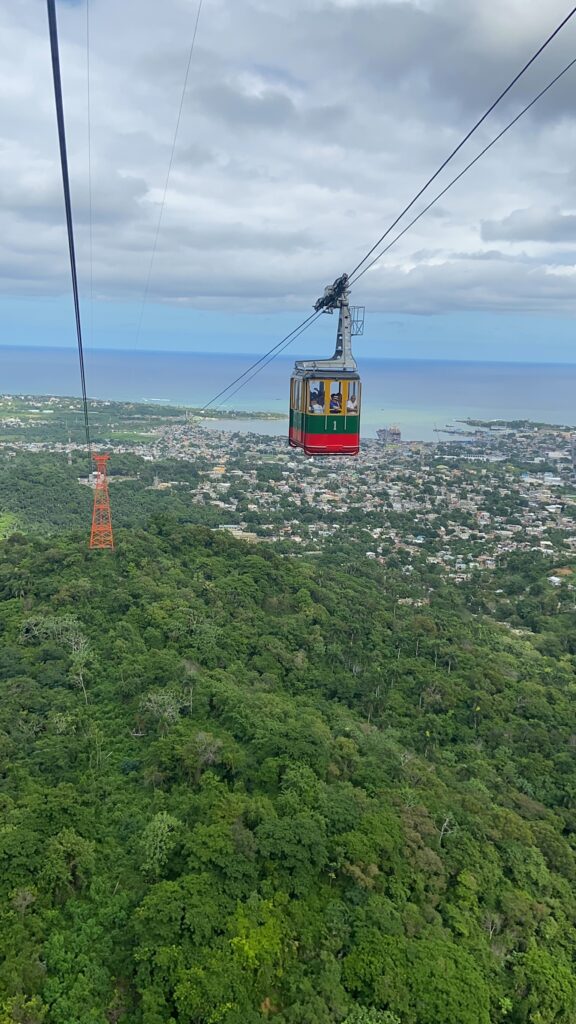 Isabel De Torres National Park, one of Puerto Plata's numerous hidden gems can be seen in the photo above. This gem is referred to as the Teleferico, the Cable Car. While in the cable car you are able to view the park's forest from 2,625 feet (800 meters). The photo was taken by my father, David Hernandez. The teleferico is the Carribean's only cable car with sights over a mountain and views of its Christ Statue; as well as a whole city landscape of the island.
Within this National park resides El Bosque (the garden), the garden is considered as home by birds, such as Carrao, Dove, Zumbador, Cigua Palmera, etc., there are over 594 species of plant life identified of which belong to approximately 90 different families of plants (telefericopuertoplata.com).
I was fortunate enough to visit the city and learn more about my culture. While on vacation, we were guided through El Bosque.
Flora, 8,000 tropical plant species.

Photographed by David Hernandez, 2019.



Sangre de Cristo

Photographed by K. Hernandez

Sangre de Cristo (Blood of Christ)

Photographed by K. Hernandez

Photographed by Kyannah Hernandez

Photographed by Kyannah Hernandez
I enjoyed learning about my family's culture and the beautiful, vibrant plant life hidden in El Bosque. If you make it to Puerto Plata don't forget to visit these flourishing blossoms!