Kim Kardashian has the solution for creating your best body, and it's no longer shape-wear but "solution-wear." In 2019, Kim Kardashian released the name of her new "solution-wear" line Kimono, which is a riff on her own name "Kim." Kimono was meant to be a line of undergarments that shape and flatter the female form. But it's not the clothes that have landed Kim in hot water, but the name itself.

Many people are not a fan of her solution. They are calling cultural appropriation on Kim's new clothing brand, saying that the name Kimono is not appropriate for her line. Many claimed that Kim Kardashian chose the name not based on the cultural significance behind it, but rather that it sounded good and included her name.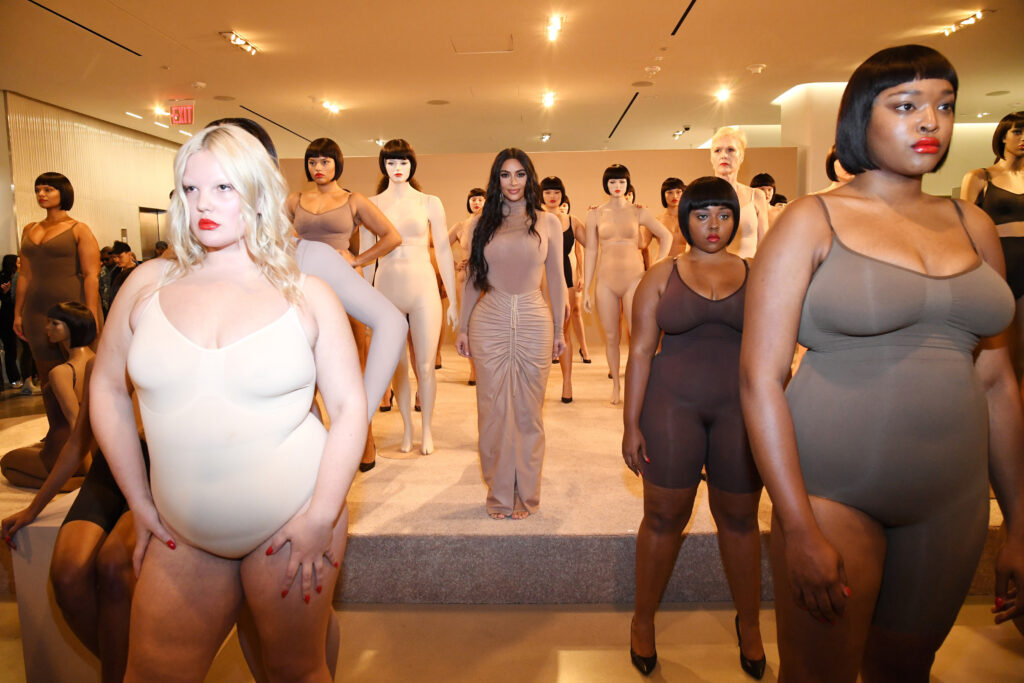 Kimono is a traditional garment in Japanese culture. It is worn for special occasions and celebrations. It is typically a long robe made of silk with intricate detailing or embroidery.

People were even more outraged when they learned that Ms. Kardashian had applied for trademarks for her Kimono lines. She has applied for different trademarks surrounding the variations on the name and its design, as well as advertising, business and retail rights. Many were outraged at the idea of their traditional garments being overshadowed and sharing a name with undergarments.

A petition was created on change.org that called the brand a "horrible cultural disrespect." There was also a trending hashtag on Twitter #KimOhNo to show people's disapproval of the name. 

Initially, Kim defended the name and claimed that she couldn't change it. She later changed her mind after the mayor of Kyoto, Japan wrote a personal letter to Kim Kardashian to explain the significance of the Kimono garment and how important it is to Japanese culture. 

On her Instagram she released this statement:
"I understand and have deep respect for the significance of the kimono in Japanese culture," Ms. Kardashian West said. I am always listening, learning and growing… When I announced the name of my shapewear line, I did so with the best intentions in mind. After careful thought and consideration, I will be launching my Solutionwear brand under a new name."

Kim later announced that she would be changing the name of the brand from Kimono to Skims.

Is the solution to her culturally appropriated "solution-wear" acceptable?

I believe that Kim did everything in her power to correct the issue. If she hadn't changed the name after this controversy, her brand would not have been as successful. She had to change the name for the sake of her brand and to appease the people she offended. Changing the name was like hitting 2 birds with one stone, however I believe she only threw that stone to save her sales, not to make people feel better. 

Many argue that since this isn't the first time Kim has been accused of cultural appropriation that she hasn't really learned her lesson. In the past, Kim has been accused of this before by wearing cornrows in her hair, wearing other clothing and jewelry that is traditional to other cultures and has even been accused of "black-fishing," which is when someone tans their skin to appear mixed-race or black.

So was this whole incident a big accident or just another incident in Kim Kardashians list of culturally insensitive acts for attention? We will see.
By Katie Bonney